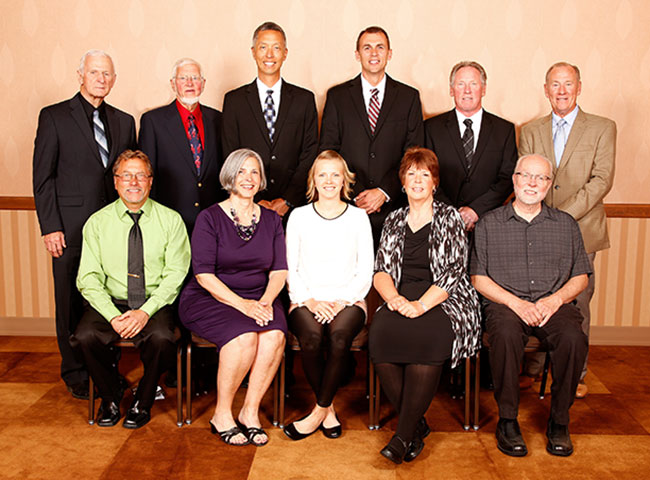 The Alaska School Activities Association announces the Class of 2014 Alaska High School Hall of Fame. Eleven individuals were inducted into the Hall of Fame during a ceremony on August 3, 2014 at 5:00pm in Anchorage Alaska at the Redington Ballroom, Millennium Alaskan Hotel. The public was invited to attend this ceremony.
2014 Alaska High School Hall of Fame Press Release
The Hall of Fame was established to identify and honor, in a permanent manner, individuals who exhibited high ethical standards and integrity while achieving excellence in high school athletics and activities, as well as others who have distinguished themselves by virtue of exemplary contributions to the advancement of interscholastic athletics and activities in the State of Alaska.
2014 Alaska High School Hall of Fame Inductee Bios:
Athlete
Whitney (Leman) Schollenberg – Ninilchik, Basketball
Steve Simmons – Chugiak, Soccer
Archie Young – Wrangell, Basketball
Coach
Donna Dooley – Dimond, Volleyball
Virgil Hooe – West/Service/South, Volleyball
Boyd D. Leman "Dan" – Ninilchik, Basketball
Dave Reeves – Dimond, Tennis
Bruce Shearer – Kenai/Chugiak/East, Football
Official
Don Kassube – Anchorage
Activity Sponsor
Richard "Dick" Barker – Tok/Bethel, Music
Pauline Souter – Chugiak, Drill Team