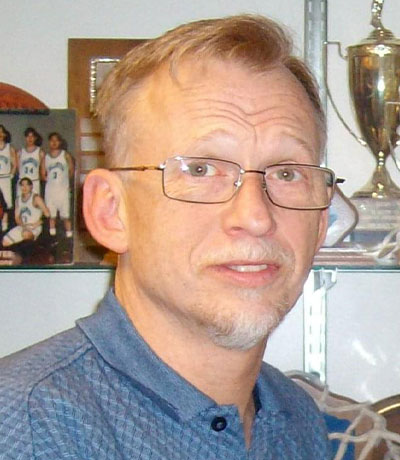 Robert Rychnovsky
Athletic Coach
Basketball
Newhalen High School
The fact Bob Rychnovsky started coaching at Newhalen High in the late 70's is enough to earn admiration from all corners. Thriving for that long a period in the small village 200 air miles southwest of Anchorage makes his career accomplishment more impressive.
"As you well know, most of rural Alaska's school districts struggle to keep their teachers for more than a few years," said Steve Atwater, a University of Alaska administrator and dean. "In response to this personnel churn, rural students may be reluctant to fully trust their teacher and as a result, often approach school in a passive way.
"Bob's 44-year commitment to Newhalen School and the communities of Newhalen and Iliamna is exemplary and allowed him to assume an enormous level of trust and respect by generations of Newhalen students."
During his tenure, Rychnovsky made Newhalen a reputable basketball program at Alaska's 1A level, the classification for the state's smallest schools. The Malemutes won the 2012 March Madness Alaska 1A state championship and have placed second four times.