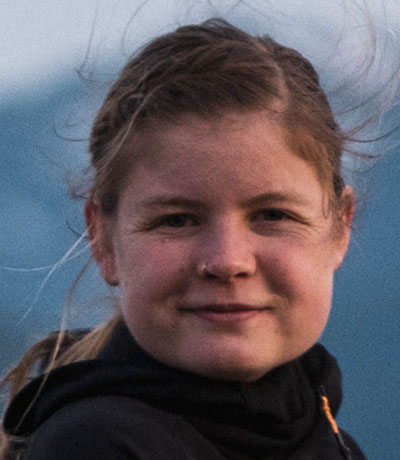 Allie Ostrander
Athlete
Basketball, Cross Country Running,
Soccer, Track & Field
Kenai Central High School
Before graduating from Kenai Central High in 2015, Allie Ostrander played some basketball and soccer. Oh, she also ran – about as dominantly well as anyone before, during or after her time as an Alaska high school legend.
Not only did Ostrander win the Nike Cross Country National Championship as a senior, she left for her storied collegiate career at Boise State as one of the most sought-after high school stars in the nation. She earned 10 state titles over a four-year span as a Kardinal, won 36 of the 40 races she competed in during her senior year of track and field. Ostrander's time of 9 minutes, 58.74 second in the 3,200 meters registered as the second-best high school time in the country. She was named Gatorade Player of the Year four times, totaled four school records in track and pieced together six titles in Alaska's famed Mount Marathon race.
"Allie is a perfectionist, determined to be the best at everything she does and has done," said Stacia Rustad, a veteran coach. "Allie was kind and supportive to all her teammates, she was a complete competitor and made her teammates around her better."Ostrander is currently an assistant cross-country coach at Seattle Pacific. She also recently announced a return to the professional running ranks with NNormal, a company co-founded by fellow Mount Marathon winner Kilian Jornet.