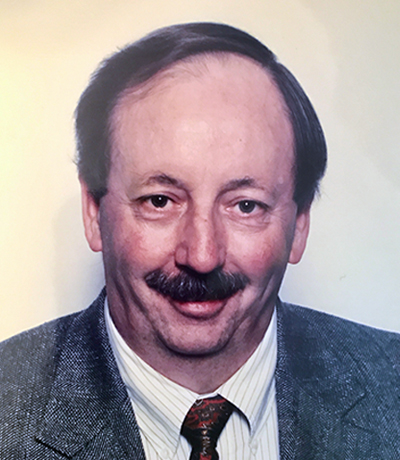 Larrae Rocheleau
Administrator
Sitka, Alaska
A 14-year school administrator in Southeast Alaska, Rocheleau served as superintendent of the Annette Island School District in Metlakatla and Mt. Edgecumbe in Sitka before he was named the ninth president of Sheldon Jackson College in Sitka. He retired in 1994.
Rocheleau arrived in Metlakatla in 1979 with his wife Barbara and their eight children. During his tenure in Metlakatla, he was committed to improving all aspects of student life, ranging from raising test scores and student confidence levels to establishing Native culture, arts, and history in the school curriculum and increasing respect and discipline. "He cared for students as if they were his own children," said Lois A. Rhodes.
In 1984, Rocheleau moved to Sitka to help transition Mt. Edgecumbe from a Bureau of Indian Affairs boarding school to a State of Alaska boarding school. He instituted the Family Dinner Program, created an annual Easter Egg Hunt and introduced students to the Ropes Program. Under Rocheleau's tutelage, the Mt. Edgecumbe student body grew from 150 to 275 and achieved academic records and recognition from the National Honor Society. "He helped make MEHS what it is today — the best boarding school in Alaska and quite possibly the United States," Rhodes said. His Family Dinner Program was a smashing success. The invitation extended to teachers, who often brought their actual families and shared a table with their student family.
"He was challenged with the difficult task of restarting a school with long standing traditions. With his leadership, drive and hard work he was able to remake Mt. Edgecumbe," said Don Wickersham. Rocheleau hired a new staff and helped establish special bonds between students and staff.
"Larrae was a great listener and always found time to listen to students, teachers and other administrators, who sought his wisdom or just needed a valued ear to hear them out," said Roger Sampson. "He lifted everyone around him."