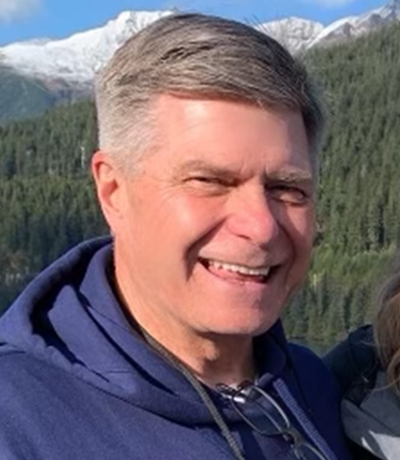 Hal Spackman
Lifetime Achievement
Sitka, Alaska
For more than 30 years Spackman served as an administrator, coach and teacher all over Southeast Alaska, starting in 1980 in Metlakatla and moving on to Haines, Juneau and Sitka, where he retired in 2014.
In competition, he led two different schools to state championships in girls basketball and speech, drama & debate. In the classroom, he taught piano, journalism, photography, English, and performed duties such as principal, assistant superintendent and superintendent. "He believed in the value of co-curricular activities and how they could help mold future leaders and good citizens," Gary Matthews said.
Spackman came to Metlakatla in 1980, where he accepted a teaching position and served as assistant girls basketball coach under Alaska Hall of Fame coach Dave Cloud. In 1983, Spackman coached the school's speech and drama team, leading it to the Alaska small school state title. "During his tenure, Hal had a tremendous impact on the culture of the school and its students which continues to this day," Matthews said.
In 1983, Spackman moved to Haines, where he created the greatest era of Glacier Bears girls basketball in school history. Between 1985 and 1987 they won three straight Region V championships and captured the school's only Class 3A state title. He coached Haines to a Class 3A state championship in 1985 with a triple-OT victory over Wrangell. In 1986, Haines lost the state title game to Delta Junction. No Haines girls team has been back to the state final since. "He always guided well-disciplined, respectful team members who were highly competitive, yet well-grounded in quality classroom performance as the first priority," said Bruce F. Johnson. "This was also true of students who elected participation in drama activities directed by Mr. Spackman."
Later in his career, Spackman became the Alaska Deputy Commissioner of Education and led the Alaska Native Science & Engineering Program.
"During my 40-plus year tenure, I encountered many exceptional and talented leaders with Mr. Spackman distinguishing himself as an elite educational leader who always put students at the forefront," Johnson said. "Regardless of the challenges faced, he worked tirelessly to make every student the best that they could become."