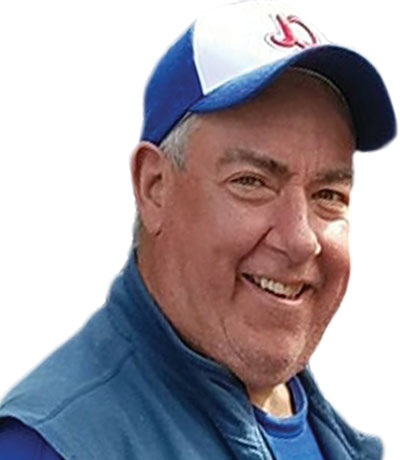 Bob Barger
Lifetime Achievement
Sitka / Anchorage
Radio and television broadcaster with over 50 years' experience announcing high school sports across the state of Alaska – Since 1969 Bob has been one of the most recognized voices broadcasting all Alaska High School sports. His contribution to Alaska high school sports has touched the lives of generations of families, friends and communities supporting their high school student athletes. Beginning as a Sitka High School student on Southeast Alaska radio stations and continuing through the years on radio and television statewide, and for the last 7 years worldwide, countless numbers have enjoyed his play-by-play and commentary as they follow their favorite teams and athletes.
"My first opportunity to broadcast a game on my own was in early February, 1970. What was so unique about this was the floor of the visiting broadcaster's booth had fallen out of the bottom of the booth. The floorboards were placed up in the rafters over the basketball floor. I had to obtain a longer power cord from the principal at Wrangell High School to power up my broadcast gear and had a long phone line with me to plug into the phone line to broadcast back to the station in Sitka. I had to lay on the sheet of plywood with my broadcast gear and scorebook and broadcast the two games. That's the only time I had to lay down while broadcasting sports!" recalls Barger.
"He has an eye for the strategy of the game in front of him. He could help the listener "feel" the intensity of the moments while creating that visual picture of the game. He never questioned the officials, the players, nor the coaches in his broadcasting. He was always positive" says longtime Sitka resident Keith Perkins.
Barger moved to Anchorage in 2000, There he became a part of the growing Alaska Sports Broadcasting Network, becoming part of their high school airing of football, basketball and baseball regular season games. Additionally, Barger has been the voice of many state championships games on both television and for the National Federation of High Schools Network. Currently still active, Barger passion is fueled by a real love of high school sports.