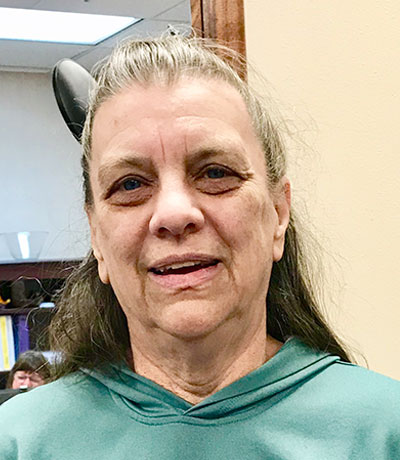 Anita Harry
Contributor
Homer
Volunteer activities/transportation administrator in the Homer Junior/Senior High Schools for over 47 years – From 1972 until 2019, Harry has been "a behind the scenes servant, one who has enabled our students and coaches to attain countless individual and team awards at both the Regional and State levels," states Homer High School Athletic Director, Chris Perk. Over the course of 47 years, Harry volunteered as bus driver, track scorer/time and field judge, track coach, volleyball scorer, volleyball C-team coach, volleyball official, basketball scorer/timer, swimming scorer/timer, swimming official, swimming coach, football scorer and timer, wrestling scorer/timer, soccer scorer/timer and softball scorer/timer. Since 1985, Harry has also served in various capacities for the Homer Booster Club and helped with the coordination of countless tournament and events.
Says former Homer High School Principal, Ronald Keffer, "In a short letter I cannot do justice to all that Anita Harry has done for the students and student-athletes of Homer High. During my tenure, she was ubiquitous. Somehow, she seemed not only to be at virtually every activity, but she also performed some critical function whenever she appeared. Often, she stepped in when no one else could be found, to drive a bus, officiate a volleyball game, keep score at a basketball game — no sport was outside her province, and we all were both impressed and grateful for her contributions. Her work with the swim team was particularly critical and long-term. As impactful as her work for Homer High School has been, Anita Harry always is remarkably quiet and unassuming. She always can be relied upon to provide institutional knowledge and history, and she has advice ready when needed, but, almost always, only when asked. She seems particularly adept at helping and moving a program in the proper direction at critical moments without ever becoming embroiled in conflict with anyone."
Referred to by many as the "glue" that held Homer High Activities together, Harry's service to the school cannot be overstated.