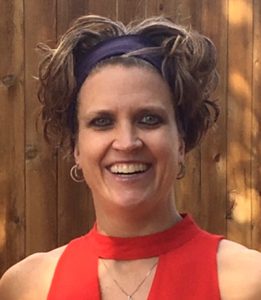 Athlete – Kenai Central H.S.
1992 graduate of Kenai Central High School – A four-year participant in cross-country, volleyball, track & field, Stacia was also a four-year starter on the Kenai Central basketball team. Stacia was a key component in Kenai Central's 1991 Basketball State Championship and 1992 State Championship Runner- Up teams. A three time All-Region and two time All-State Selection in basketball, Stacia was named Alaska Daily News Female Athlete of the Year in 1992 and was also recognized by both Converse and USA Today as the 1992 Alaska Player of the Year.
Former Kenai Central Head Girls Basketball Coach, Craig Jung stated this in regards to Stacia, "You might think from all the accomplishments that Stacia was blessed with elite level athletic abilities. Not so. Having less than elite level natural athleticism, Stacia accomplished all these feats by hard work and determination. I have coached athletes with more natural ability than Stacia, but none that have worked harder. She set the standard for her teammates by example and elevated the effort level of all involved."
Stacia received a basketball scholarship to the University of Maine. While at the University of Maine, Stacia was the 1995 and 1996 Scholar Athlete of the Year. She played on three conference championship teams and twice played in the NCAA Division I National Tournament.
After graduation, Stacia began her teaching career in California, prior to returning to teach and coach at Kenai Central for eight years. During that time she also served as the school's Athletic Director for seven years. Since 2016, Stacia has served as the Athletic Director at Wasilla High School.