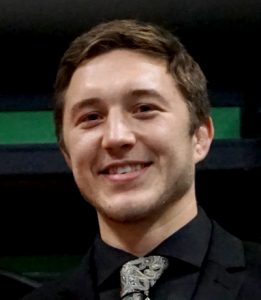 Athlete – Bethel Regional H.S.
2010 graduate of Bethel Regional High School – A four time State Wrestling Finalist and a three time State Champion (2009 Champion – 125 lbs., 2008 – Champion – 119 lbs., 2007 – 103 lbs., 2006 2nd Place – 103 lbs.), Randy is arguably the greatest wrestler coming out of the storied Bethel Regional High School program. Because of his positive attitude, consistency and athletic accomplishments, he was a role model for other students in the Bethel area. Randy also participated at a high level in cross country and basketball. As a cross country runner, he qualified and participated in three state championships. Bethel Wrestling Coach, Darren Lieb, states "He inspired others to work harder both on and off the mat."
Additionally, Randy was an outstanding student. Despite missing a considerable amount of time while participating, he graduated with over a 4.0 GPA and was one of his graduating class's valedictorian. Randy was only able to do this because of his extremely high level of personal expectations and drive.
After graduating from Bethel Regional High School, Randy went on to wrestle for the University of Minnesota, where he was recognized as All-Academic Big-Ten. He graduated with honors with a degree in Kinesiology in December 2014. He then went on to earn his teaching certification and is now teaching and coaching at South Anchorage High School.