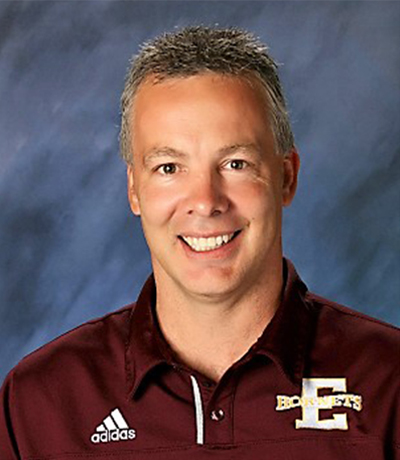 Philip Engebretsen
Athlete
Basketball, Football, Wrestling
Homer High School
1989 graduate of Homer High School – An outstanding multi-sport athlete and student at Homer High School. Among, Phil's accomplishments in high school are: Senior Class President, State Wrestling qualifier, All-State in Football and Basketball, State Football Most Valuable Player, State Basketball Player of the Year, State 4A Basketball – third place 1987-88," State 3A Basketball Championship and Academic team – 1988-89," State Athlete of the Year, and numerous All-Tournament and Region awards.
"To talk of personal achievements during his high school career is only to minimize what he modeled for the school and the teams he chose to play on. Times were different then, and Phil is a throwback to the values educators have deemed important for years. He was a STUDENT athlete first; he accepted and embraced being a role model; he exhibited humility; and he was involved in the community" states former Homer coach and educator, Tim Daugharty.
After graduating high school Phil accepted a full ride academic scholarship to prestigious Occidental college rather than accepting an athletic scholarship. At Occidental he played basketball and threw javelin for a school record.