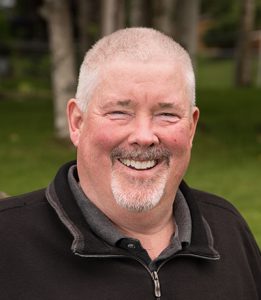 Coach – Anchorage School District
A legendary hockey coach for 19 seasons at Dimond, West, Service and South Anchorage High Schools – Including his work as both an assistant and head coach, Mike's team won over 380 games and nine State Championships. In four years as head coach at Dimond, Mike's team won two state champions, he served as an assistant at Service as they won three straight State Championships. After becoming the head coach at South, Mike led them to four straight championship.
Mike was known as positive influence on the many students he worked with and was a superb teacher of the game. Fellow High School Coach Paul Brauneis, stated, "that at whatever high school Mike Ashley was coaching, that ice hockey program was successful – on and off the ice…he developed student-athletes and his teams not only won athletic titles – they also won numerous Team Academic Awards." Former players went on to play at twelve different DI school and numerous DIII schools as well.
Mike was known as an excellent teacher and also acted as the Assistant Coach for UAA during which they complied a 54-29-1 record. Retiring from teaching after the 2007-2008 school year, Mike continued coaching hockey at South Anchorage High School until the end of the 2011-2012 season and continues to impact hockey as a USA Hockey Pacific District Evaluator for Alaska and officiates youth and adult hockey in the Anchorage area.