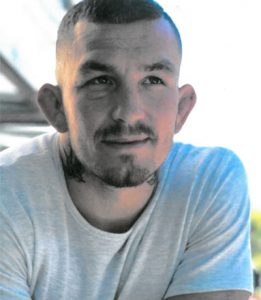 Athlete – Ninilchik High School
2008 graduate of Ninilchik High School – Austin Vanderford was a phenomenal high school wrestler, placing twice at the state championship prior to winning state championships (2007-160 lbs, 2006-152 lbs) both his junior and senior years. In addition to wrestling Austin was a standout basketball player earning numerous all-tournament and all-conference awards.
Former wrestling coach, John Lindeman stated "Austin was not only physically a wrestler, he had the mental part down as well. He understood mind over matter and he continued to seek out ways to improve and pushed himself consistently. I have never in my career been more impressed by a student."
After graduating from high school, Austin attended and wrestled for Southern Oregon University. His wrestling success continued as he was a two-time NAIA All American and a National Champion. Since graduating with his Bachelors degree, Austin has become a highly successful Mix Martial Arts professional.