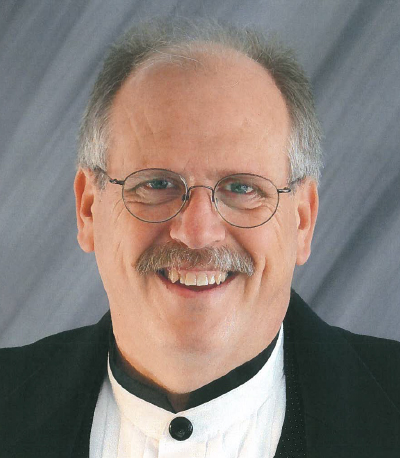 Choral Director
Homer High School
As the Choral Director at Homer Middle and High Schools for 23 years until his retirement in 2012, Mark Robinson "built an exceptional music program that gave his students outstanding training and performance opportunities."
Mr. Robinson was a Leader: Kenai Peninsula School Activities Association Board Member (1993-2007) and Vice President (2000-02); Region II Honor Choir Guest Conductor and Clinician (1995), Mass Choir Guest Conductor and Clinician (2013); Presenter at KPBSD Music Teachers In-Service (1993 & 2011); Mat-Su Borough SD Honor Choir Guest Conductor (2001); Alaska Music Educators Association Conference Presenter (2002 & 2011); and ASAA State Solo/Ensemble Clinician (2013-present).
The Awards and Recognition given Mark Robinson is extensive: Homer-Katchemak Bay Rotary Club Educational Achievement Award (1995), and Teacher of the Year (2000); KPBSD Golden Apple Award (2001); Homer Chamber of Commerce Citizen of the Year (2002); BP Teacher of Excellence (2004); KPBSD Teacher of the Year (2005), and Alaska Teacher of the Year Finalist (2005); Homer Council on the Arts' Art Education Award (2010); Homer Mayoral Proclamation (2012); as well as AMEA Teacher of the Year Award (2012).
Mark's students participated in Honor Choirs at district, regional, state, and national levels, as well as Solo/Ensemble festivals at district and state. His students took part in annual high school Broadway musical productions, his choirs performed with orchestras and professional soloists, and for numerous community groups. His choirs also traveled to perform: to California and Hawaii, to New York (Carnegie Hall and St. Patrick's Cathedral); to Italy (St. Peter's Basilica in the Vatican, Duomo in Florence, St. Mark's in Venice and the Cathedral in Milan); to Germany, Austria and the Czech Republic (Thomaskirke in Leipzig, Cathedrals in Vienna and Salzburg, plus Mauthausen Concentration Camp).