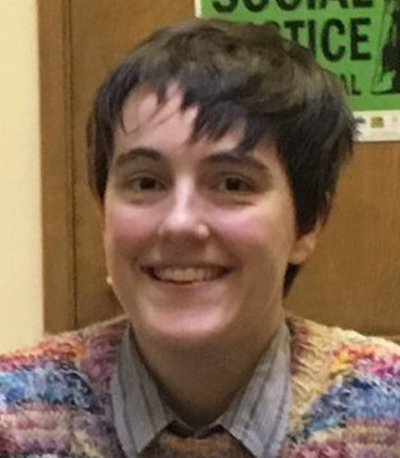 Cross Country Running, Track
Juneau-Douglas High School
2010 Juneau Douglas High School Graduate, Leah Francis, was described by one coach as "an outstanding, multi-talented, top-notch student-athlete, bravely eccentric, and full of grit and adventure. Leah ran the path less trodden and left a new inspiring trail behind for others."
Leah beat both boys and girls racing XC in middle school, so, entering JDHS, even though "expectations and hopes were high", Leah "exceeded and redefined all of them." Athletically, as a freshman Leah participated in XC, wrestling, soccer and track, showing statewide dominance in Cross Country and Track: In Cross Country, Leah was a three-time 4A Alaska State XC champion; three-time Region V champion; record setting champion in the Adidas/Concordia XC meet (2006); Individual champion in the Portland, Oregon NW Region Nike Team Nationals (2007); was named Alaska Gatorade Athlete of the Year for XC (2007-08 and 2008-09); led the JDHS XC team to four straight Region V titles and a State runner-up finish (2006). In Track, Leah won seven 4A State individual titles (3 each in the 1,600 and 3,200 meters, plus 1 in the 800 meters); leading the JDHS track team to 4 consecutive Region V titles and 3 top-three team finishes at State; additionally, was named Alaska Gatorade Track/Field Athlete of the year (2007-08) and in 2008 swept Junior Female Individual Artic Winter Games snowshoeing events (5K, 7.5K).
In Academics and other Activities, Leah maintained a 4.0 GPA from the 4th grade on, participated in Band and Horn Ensemble, as well as SE Regional Science Fair (received 3 awards including an APA Intel award), and was in AK Youth for Environmental Action for 4 years.
Another coach states, "Leah's competitive accomplishments are extraordinary" "and was a role model for many, both on the track and off. Leah inspired all who followed demonstrating through hard work and dedication comes success".