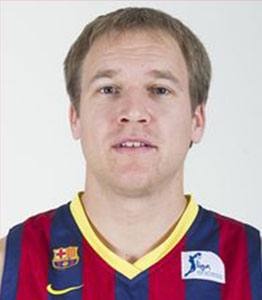 Basketball, Baseball
North Pole High School
As a highly gifted basketball player at North Pole High School, Brad Oleson scored a school record 43 points in a conference title-clinching game. He went on to break the all-time scoring record at UAF followed by a 10 year pro career in Spain. According to a former coach, Brad's athleticism was only half the story. What set Brad apart was his high level of situational awareness and his understanding of coaches, teammates, opponents and the game-clock. He went on to name Brad as the smartest basketball player he had ever coached. Brad was a complete player, and his scoring proficiency was complemented with his exceptional rebounding, defensive and passing skills. Despite his many achievements and high level of success, friends and fans alike admire the fact that Brad is still the same friendly, down-to-earth guy they've always known. Brad has always been a generous volunteer and coached at multiple basketball camps during his college and pro careers. April 16, 2005 was proclaimed Brad Oleson Day in the City of North Pole.