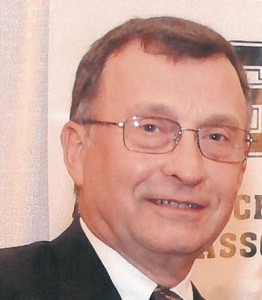 Administrator
Alaska School Activities Association
Haines School District
As executive director of the Alaska School Activities Association for 21 years, Gary Matthews guided ASAA out of financial distress and put into place policy and procedures that provided stability to the organization. Under his leadership the number of activities offered at the state level increased, home school students were allowed access and Title IX opportunities for female students improved. In addition, Matthews established the Alaska High School Hall of Fame and instituted the Play for Keeps program to address tobacco, alcohol and drug problems of Alaska's teenagers. He faced complex problems without hesitation and was able to bring closure despite strong, divergent viewpoints. Gary always put students first and that was the guiding principal of his tenure. Before joining ASAA, Matthews spent 1968 to 1993 at Haines, first as a music teacher and then principal. He wrote the school's fight song and was influential in creating the Region V Music Festival, which is still the state's largest gathering of music students.