Athlete, Football, Wrestling, Track, Chugiak High School, Anchorage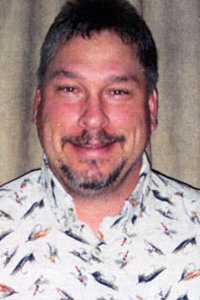 Tom Huffer Jr. accomplished honors that seem almost impossible to imagine. He was selected to the All-State football team two years in a row at three positions: offensive tight end, defense linebacker and place kicker on special teams. He claimed two state championship football titles and one runner up title. In addition, he kicked 17 field goals out of 25 attempts, a state record. He was also selected to the 1984 Bally All-American Football team and the 1985 All Alaska Dream Team.
Tom also excelled in wrestling capturing a state title for 191 weight class. He was well on his way to a second title until an injury ended his wrestling career. His senior year record prior to the injury was 24-0 with 23 pins.
Tom graduated from Linfield College and has returned to teach and coach at Chugiak High School. People that know Tom, speak of his strong work ethic to better himself in all areas of his life. His willingness to help and lead is exemplary as is his volunteer nature providing help wherever he can.