Administrator, Dimond High School/ASD, Anchorage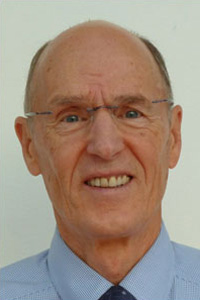 Dick served as a principal at Wendler, Mears Middle Schools and Dimond High School. During his tenure, Dimond High School was newly opened and he was instrumental in establishing an atmosphere that promoted academics, sportsmanship, participation and excellence. The school climate that was established has long permeated the Dimond environment and has become a tradition.
As an accomplished athlete, Dick competed as a Biathlete Olympian and achieved a gold medal as a Masters XCS champion. His dedication to the expansion of Nordic skiing opportunities for students and adults is well known because of his involvement in the planning and development of Kincaid, Hillside, Russian Jack and Girdwood Ski trails. There are few individuals that have contributed more to Nordic skiing than Dick Mize.
Dick has a unique leadership style. He quietly but effectively established a venue for creating a healthy school climate, engaged the city of Anchorage to be physically active and modeled for all of us a lifestyle that exemplifies integrity, hard work and dedication.