Athlete, Tennis, Dimond High School, Anchorage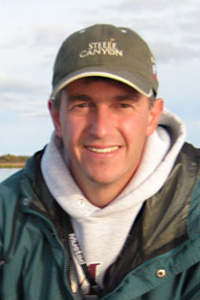 Matt graduated from Dimond High School in 1986 as Valedictorian of his class and as reigning Tennis Doubles Champion. He competed all four years on the varsity tennis team and each of those years the team earned a regional championship (no state tournament at this time). Matt earned three regional doubles championship and was a semi-finalist in the singles category. Matt served as team captain and was selected as a most valuable player.
Matt returned to Anchorage after earning his degree in Engineering from Dartmouth and graduate degree from Duke. He became a highly successful tennis coach for Dimond High School, claiming two more Region IV titles. He has continued to contribute to the tennis community as region and state tournament coordinator. Matt is highly respected by his players and serves as a positive role model, committed to excellence. He is a true competitor that exemplifies humility and grace.