Official, Football, basketball, baseball, volleyball, softball, Anchorage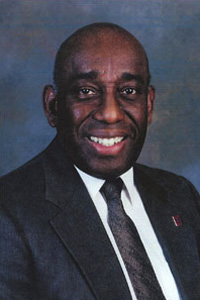 Jim Mason officiated youth sports for 44 years with 27 of those years in Alaska. He was a certified official in Baseball, Softball, Volleyball, Football and Basketball. He officiated both girls and boys events and was selected as a top official many times. He was selected to officiate the girls and boys Alaska State 4A Basketball Championships in the same year—the only official so selected. Jim has officiated more games than any other AK official. Mr. Mason was also selected for the National Federation of High Schools Hall of Fame as a contributing official. He is the only Alaskan admitted to the National Hall of Fame.
Jim was a leader in many of the Officials Associations. He mentored new officials and coaches, had a witty sense of humor, and was always willing to communicate with the student or coach to clarify a point. He wanted everyone to learn from the experience of playing the game.
Jim Mason passed away from complications of cancer in 2007.