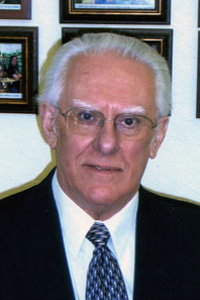 Roy McPherson ended his time teaching at Ketchikan High School in 1982. But suffice to say, the band played on in Alaska's "First City" with McPherson directing the music.
McPherson taught at KHS for 10 years as the band director and district music coordinator. After retirement, he briefly left Ketchikan but soon returned and has been active in music education.
During his time as band director, the school's band and jazz ensembles received numerous superior ratings at festival after festival. The jazz ensemble was one of two selected to perform at the 1980 National School Board Convention in San Francisco. He was inducted into the Alaska Music Educators Hall of Fame in 1986.
"Roy's knowledge of music was mind-boggling to me," said Les Snyder, a friend and former coworker. "But even more noticeable was his genuine care and respect for his students and fellow educators.
"He was teaching students more about music than anyone I had ever observed in the Lower 48. In the years that I was fortunate enough to work around him, he did the same for me, and for that I thank him."
McPherson and wife Tina returned to Ketchikan in 1987 and opened a business, McPherson's Music. The couple remains involved in community musical activities, including three full "Big Band" jazz ensembles for students grades 6-12. The McPherson Jazz Program focuses on a pair of scholarship concerts.
"(McPherson) is tremendously respected and loved in Ketchikan and other communities in Southeast Alaska," said Dr. Gil Truitt, a friend and 2006 Alaska High School Hall of Fame inductee. "Needless to say, this expression of love and respect is a result of his dedication to music and his caring attitude toward the many students he worked with."