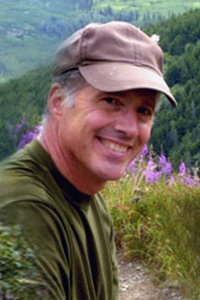 With sights and sounds of the 2010 Winter Olympics still fresh in our minds, it's only fitting Larry Martin take his place in the Alaska High School Hall of Fame.
Martin goes down as an original when it comes to cross-country skiing and the wonder of winter sports in the Last Frontier. A 1969 Homer High School graduate, Martin lettered in cross-country skiing, cross-country running and track and field in all four years.
He parlayed his success as a Homer skier into a college career at Colorado's Fort Lewis College and a spot on the 1972 United States Olympic team.
Dave Brann, and Alaska High School Hall of Fame member, recalled a story that goes to the heart of Martin's perseverance.
"Coach Dave Schroer tells of driving a snowmachine for hours over and around the snow country near Ohlson Mountain with Larry diligently single sticking or double polling along the crudely-packed trail," Brann said. "When (other) duties called Schroer away, Larry would take off on his own, skiing for miles on journeys that many would consider a good day's ride on a snowmachine."
Brann said Martin would ski through the darkness, ignoring the potential wildlife trouble lurking trailside and other potential problems.
"Basically, it was Larry's willingness to work hard and his desire to ski fast that brought him up through the ranks to where he was consistently finishing first or near the front in all of his races."
Martin has lived in Homer all his life. He's married to Linda and the couple has two children, Ida and Tad.