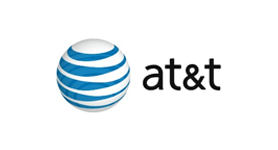 Without the cooperation of AT&T, and companies like it, it's safe to say Alaska high school athletics would look extremely different.
AT&T has been a long-time corporate sponsor of the Alaska School Activities Association. The company's monetary and in-kind contributions over the last few decades have enabled ASAA to continue presenting many athletic, academic and fine arts events. Company officials and staff have been loyal when it comes to attending championship events and presenting awards to students.
"The staff at ASAA highly appreciates the value AT&T places on Alaska's future – our high school student athletes and activity participants," said Lavonne Norman, ASAA's director or marketing and office operations.
AT&T first signed on as a corporate partner in 1990, at a time when ASAA was struggling to become a self-sustaining outfit after its separation from the Alaska Department of Education. In working with ASAA, AT&T has contributed more than $500,000 in cash and nearly $100,000 in in-kind services.
For the past several years, AT&T has provided the necessities needed to stream live video of selected high school championships. The company has also, in the past, provided equipment and staff to allow for live television broadcasts of high school championships to rural Alaska.
"It is obvious to me that AT&T's contributions to high school activities in Alaska should be recognized through induction into the Alaska High School Hall of Fame," ASAA executive director Gary Matthews said.