Frank A. Degan High School, Unalakleet & Walter Northway School, Northway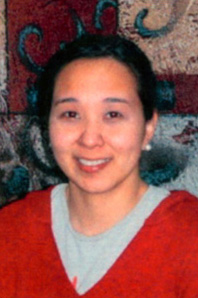 In a basketball-rich state like Alaska, it's evident you were something special when people refer to you as one of the premier student athletes in Western Alaska.
A 1996 graduate of Unalakleet's Frank A. Degnan High, Myra Slwooko Harris earned those kinds of accolades because of her work on and off the court.
Harris lettered in basketball all four
years of high school, including a stint at Walter Northway School as a junior. She also lettered three times each in cross-country running and Native Youth Olympics. She set a district record in the Scissor Broad Jump in 1994, and the record still stands.
Harris was always athletic and entered high school physically and mentally prepared to compete at the varsity level. She qualified for state cross country as a freshman, started on the varsity basketball team and represented at state NYO. She eventually played college basketball at Whitworth University in Spokane, Wash.
But her athletic achievements might not match her impact on Western Alaska children, whom she's coached and taught since returning to the region after college. Her teams are known for playing well and with great respect for the game. She is currently coaching and working in Galena, where she also volunteers her time with crosscountry ski teams, church youth groups and other student-centered activities.