West Anchorage High School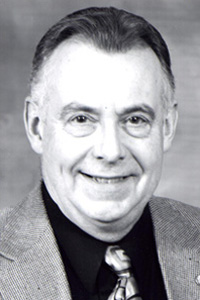 Michael More can trace his fascination and love of music and performing back to a singular moment – way back in 1961.
And he didn't even want to go to the musical event. More said his mother took him to the Anchorage Civic Opera's production of "Die Fledermaus".
"The experience changed my life," he said. "I knew all the music because my father played opera and classical music continuously in our home while I was growing up in Seward.
"I decided that night, that's what I wanted to be…an opera singer." More graduated from West High with honors in 1965. He was a letter-winning member of the school's concert choir for four years and also ran on the varsity cross-country running team and played guard on the sophomore basketball team.
More performed as a featured soloist at numerous choir and music ensembles. Earned a scholarship to attend the first University of Alaska Fairbanks High School Summer Music Camp in 1964. After high school, he was instrumental in creating the University of Alaska Anchorage Voice Program in 1972 and was hired to rebuild the Anchorage Opera from 1979 to 1985. He worked at numerous Alaska schools and was recognized in 2001 as one of 12 national Outstanding Music Educators by the National Federation of Interscholastic Music Association.
For more than 20 years, More has worked as an adjudicator and clinician for the Alaska School Activities Association's music activities.
"When I started out to pursue a professional career as an opera singer, I hadn't realized how important living in Alaska was to me as well as having a home and family," More said. "At the beginning, it was either be a professional opera singer, but you can't live in Alaska. Or live in Alaska, but you can't be a professional opera singer (because there was no company).
"As it turned out, I simply had to come back here and build a company." More is an Alaska-grown music professional with deep roots in the state. To this day, he continues to give back to the art and the state he loves.