West Valley High School, Fairbanks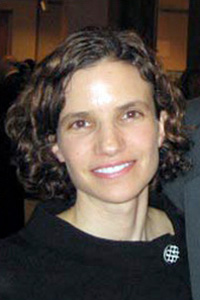 Some of those who watched Mara Rabinowitz couldn't believe what their eyes told them. Jokingly referred to as "5-foot and 90 pounds wet", Rabinowitz towered over everyone on Alaska's cross-country skiing and running trials during her time at West Valley.
Rabinowitz was a dominating force in high school skiing, running and distance track events from 1980 to the fall of 1983 when decided to graduate early to train full time for her second go-around at the World Junior Cross-Country Ski Championships.
During high school, Rabinowitz won 13 regional titles, no less than nine individual state crowns in three sports and was a member of four state-championship winning teams.
She earned 10 varsity letters. Rabinowitz won several other awards, including the state's first Alaska Sportsperson Award. She was the youngest member of the U.S. Junior World Cross-Country Ski Team in 1984. She maintained a 4.0 grade-point average through it all.
Coming from a family rich with outstanding athletes, Rabinowitz didn't need extra motivation to perform. She was extremely mature, focused, intelligent and self-disciplined.
She was also humble. "Mara was more interested in her next challenge than she was about reflecting on the one she just completed," former teacher and coach Woody Wenstrom said.
After high school, Rabinowitz earned a law degree. You'll find her championing others' causes in the State Public Advocacy office.