East Anchorage High School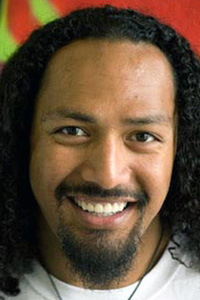 A hulk of a man, Mao Tosi to this day remains an imposing figure just like he was during his East High football and basketball days.
But Tosi's true measure may not have anything to do with athletics.
"Mao's greatest legacy will no doubt end up being the impact he's made and will hopefully continue to make on young people," East High principal Michael Graham said. "Mao has made a conscious choice to utilize his amazing charisma and magnetism to help teenagers in Anchorage make good decisions and do what's necessary to find success."
A 1995 East High graduate, Tosi was named to all-conference and allstate teams in both basketball and football. He played both sports at two colleges, including the University of Idaho, where he was named to the All-Big West Conference basketball and football teams.
Tosi's athletic ability allowed him exclusive membership in the group of Alaskans to play in the National Football League. His career with the Arizona Cardinals was cut short due to injury in 2003.
Tosi returned to Alaska and worked closely with the Anchorage School District and other organizations as a mentor and role model.
"There are few individuals in Alaska who can match his ability to draw in young people and to instill their trust," Graham said. "Having someone like Tosi return home and choose to utilize his gifts for such a positive purpose is something every community can only hope for. Mao is making this a reality in Anchorage."