Dimond High School, Anchorage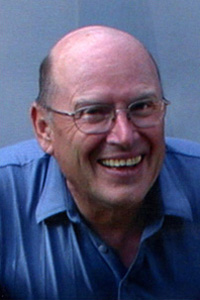 Lynn Roumagoux's Dimond High coaching career numbers add up ridiculously. He led the Lynx to 21 sanctioned state team and individual titles in cross-country running, skiing and track and field. He mentored a total of 44 teams during his tenure and many of his athletes went on to coach in Anchorage after him. A well-respected teacher, counselor
and community member, Roumagoux's Dimond coaching career ran from 1969 to 1986. His accomplishments went well beyond the track and trails. His insisted on excellence in the classroom and fostered a work ethic and confidence in all his athletes.
"Three years of running cross country under (Roumagoux) paled in comparison to having him as an instructor for one college preparatory writing class," said 1975 Dimond graduate Vernon Campbell. "He didn't just talk about the importance of a sound education. (He) subjected students and athletes alike to high expectations.
"In the end, he brought out the best in both his students and his athletes."
Many are the ways Roumagoux contributed to both Dimond and the community at large through his numerous roles – coach, teacher, counselor, husband and parent. Roumagoux resides in Mesa, Ariz.