Basketball Official, Anchorage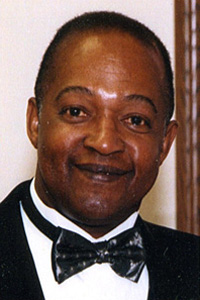 Alaska high school sports wouldn't have its history or its champions to look back on if no one officiated games each season.
John T. Jones Jr. was one of those dedicated officials and a longtime member of the Anchorage Basketball Officials Association.
Jones joined the association in the mid 1970s and carried many titles – vicepresident, trainer and game assignor. ASAA hired him in the late 1990s to be in charge of officials registration, testing and training for all sports throughout the state. In this capacity, he was instrumental in getting officials from different communities to be more consistent in rule interpretation and proper mechanics.
"During the course of a game, (Jones) would teach, critique, motivate and make the games fun," said veteran Anchorage official Harold Wilson. "(Jones) was a perfectionist and it was very apparent in his teaching and officiating."