Soldotna High School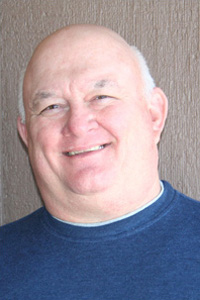 The mid-1970s to the 1990s was a period of change for football in the state of Alaska. Throughout this time, Bob Boudreaux became one of the most recognizable coaches in Alaska. Making important stops at Service and Kenai high schools, he truly began making history when he reached Soldotna High School in 1980. From then on, his teams set the standard in the Northern Lights Conference.
During Boudreaux' 17-year tenure as the football coach of Soldotna High, the Stars teams were consistently competitive, qualifying for the ASAA state tournament five consecutive years, from 1990 to 1994, and finishing as runner-up in 1990 and 1992. Boudreaux is the third winningest coach in Alaska football history. He compiled a record of 105-69-1 in 22 seasons, including 15 straight years of .500 or better. Although he hung up his whistle in 1997, the winning culture he created paved the way for 2006 and 2007 state champions, with a coaching staff of former Boudreaux players.
Boudreaux received numerous Coach-of-the-Year honors. He headed the state coaches association and advocated for players and programs statewide. More importantly, he formed instrumental relationships with many young men. Proving that coaching doesn't end on the playing field, Boudreaux's students have gone on to become outstanding citizens in their respective communities. "Just do your best and don't sweat the rest," Boudreaux is known for saying on more than one occasion. Like the consummate leader, he lives by the words he preaches.
Boudreaux retired from teaching in 2000. He then divided his time between Plainview, TX, and Woodstock, GA, before moving back to Alaska.