North Pole High School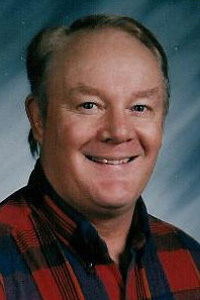 John Tobin coached wresting and football at North Pole High School, making indelible marks throughout his career. During his 21 years (1976-1997), he coached 17 individual state wrestling champions, producing four high school All-Americans, and led North Pole to a state championship in 1985. It was the Patriots' first state championship in any sport.
Although football was his first passion, Tobin also became a driving force in wrestling. A science teacher and an assistant football coach, Tobin was selected to fill the head wrestling coach position at North Pole. He had never wrestled competitively in school, nor did he even know much about the sport when he started coaching, but his years as a competitor and teacher provided a solid foundation nevertheless.
Tobin was named Region 6 Football Coach of the Year in 1977 and the Alaska Wrestling Coach of the Year in 1984 and 1985. Recognition also followed him into the classroom, where he was named Outstanding Biology Teacher of the Year in 1980 and the North Pole Teacher of Excellence eight times. He has been inducted into the Alaskan Wrestling Hall of Fame and the National Wrestling Hall of Fame.
Tobin retired from coaching and teaching in 1995. He remains a resident of North Pole, where he continues to be involved in student athletics.