North Pole High School and Monroe Catholic High School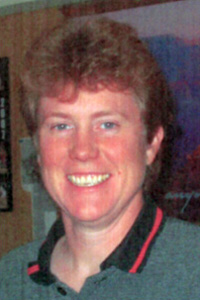 An avid athlete growing up in Alaska, Jeannie Hebert-Truax attended North Pole High School for two years before transferring to Monroe Catholic High School. She excelled in numerous high school sports, including basketball, hockey, volleyball, softball and track and field; but basketball remained her favorite. She dominated basketball in the state, leading the Monroe girls to two consecutive state championships in 1987 and 1988. She also garnered region and state titles in track and field, and before graduating in 1988, she led the Monroe Rams volleyball team to a state championship.
Given her talent and ethic, many believed Hebert-Truax would be the first Alaskan girl to play Division I basketball. Indeed, from 1988 to 1992, she continued her basketball career at the University of Miami, starting all four years for the Hurricanes. She holds numerous records, including the single-season assist record (221). Hebert-Truax is regarded as arguably the best women's basketball player to don a Hurricanes jersey, helping to lead the team to its first appearance in the NCAA Tournament in 1989. In 2003, she was inducted into the University of Miami Sports Hall of Fame. And, in 2007, the Atlantic Coast Conference, the nation's premier basketball conference, named Hebert-Truax a Women's Basketball Legend.
Currently, Hebert-Truax teaches and coaches basketball at Wasilla High School. During six year run, the team did not lose a Region III contest. In 2007, the Warriors won the state championship. Building the team from hard times into a powerhouse offers further proof of the remarkable leadership skills possessed by Hebert-Truax.