Chugiak High School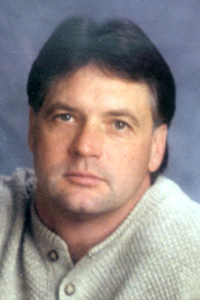 From 1970 to 1974, all state wrestling titles ended with Chugiak High School's Gary Steeby, a four-time wrestling champion. His freshman year, there was no official state championship, but the Western Alaska Championships was considered the unofficial title. With the inception of the state championship in his sophomore year, Steeby began to rack up state titles during a time where there were no large and small school divisions.
Throughout his high school career, Steeby helped the Chugiak Mustangs win the first official state wrestling title in 1974, on his way to a 127-5-0 career record. An innovative technique, the ability to perform under pressure, and a winning attitude made Steeby a formidable athlete. Very rarely in Alaska's history has an athlete dominated a sport so thoroughly. This domination led to recognition by the National Federation of Interscholastic Athletics, and induction into the Alaska Wrestling Hall of Fame.
Steeby's love of the sport is reflected in every aspect of his life, from time volunteering to professional endeavors. Steeby was an assistant wrestling coach at Chugiak High School briefly. Today, he is a coach at Clarkston High School in Clarkston, WA.