Nikiski Junior/High School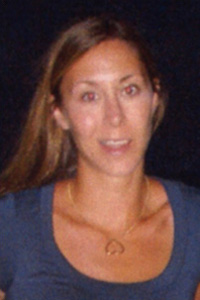 When Ann Berdahl graduated in 1997 from Nikiski Junior/High School, she ranked as the second all-time athletic performer in the state, racking up five team championships and six individual championships. She led the Bulldogs to state championships in 3A basketball, volleyball and cross-country running. She also won individual titles in cross-country running and track and field. Her honors include multiple Most Valuable Player awards, as well as countless all-tournament team honors. She was named the Alaska Gatorade Track Athlete of the Year in her junior year and the Alaska Female Athlete of the Year during her junior and senior years.
Berdahl attended Oral Roberts University, graduating in 2002 with a bachelor's of science degree. During her years there, she participated in cross-country running and on the indoor/outdoor track team. She served on the NCAA Student-Athlete Advisory Committee for Oral Roberts and was a member of the National Honor Society.
Berdahl is acknowledged as one of the best athletes to come from the area. She was consistently selected as captain of her respective teams because of her dedication, hard work and leadership abilities. She also excelled inside the classroom, graduating high school and college with honors. Now she combines those skills for her work with the Department of Defense as a middle school health and physical education teacher in Spangdahlem, Germany. She aims to educate students to enjoy being physically active while encouraging them to be productive citizens.