Homer High School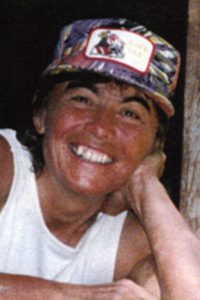 Sports and coaching flowed in the blood of Alice Witte. Before Title IX was enacted, Witte was a pioneer in women's athletics, believing that exercise was instrumental for the growth of every woman. She challenged traditional gender roles to become an outstanding college and international basketball player.
Witte moved to Alaska in 1975 to teach at Kenny Lake Elementary School. For two decades (1975 to 1994), she coached ice hockey, basketball, softball, baseball, track and field, cross-country running and gymnastics.
Her Homer High School volleyball team won the state championship in 1990. And, in 1992, she was named Alaska Volleyball Coach of the Year after her team played in the state championship game.
Witte excelled in arenas other than coaching. In 1978, she was named the Most Valuable Player in the All-Alaska Women's Basketball team. She also played basketball in the Arctic Winter Games in 1980. Despite all the time she spent fostering the skills of student-athletes, she still made time to serve as mayor of Kachemak from 1978 to 1980.
After Witte died of breast cancer in 1994, Homer High School named its gymnasium after her, in recognition of her time coaching the volleyball team until 1993. The "Play Like Crazy" Volleyball Scholarship was created in honor of Witte and her personal motto.