CONTRIBUTOR – Homer High School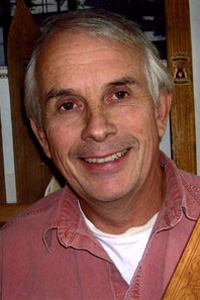 Dave Brann – of Homer has had a profound effect on the growth and development of Nordic skiing and crosscountry running in Southcentral Alaska. For the past 25 years, Brann has spearheaded the development of trails on the lower Kenai Peninsula. Because of his efforts, Nordic ski trails were developed in Cordova, Ninilchik and Homer, where he became a founding member of the Kachemak Nordic Ski Club. In addition to these efforts, Brann coached Nordic skiing and coordinated ski races for 20 years. His trail building efforts through the Homer Rotary Club have led him to Russia to work on the 1000 mile trail which circles Lake Baikal. Even in his retirement, Brann continues to work with young people to convince them that keeping fit in the outdoors while embracing Nature in
a worthwhile pursuit.