ATHLETE – Austin Lathrop High School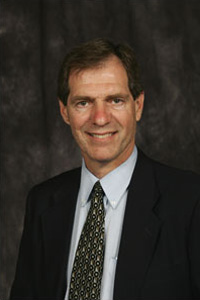 Steve graduated from Lathrop High School in 1973 after an outstanding basketball career. He led the Malamutes to a State title in 1972 and twice was named to the All State Team. After high school he continued to play basketball at UAF. He was recognized as one of the top ten players at UAF. He studied at the University of Washington and UAF where he earned a bachelor's degree in business administration.
Steve's successes on the court led to successes in other areas of his life. He was elected to the State House in 1984 and moved up to the Senate in 1988, where he served two 4-year terms. He has been very active in the Fairbanks community serving on numerous business and visitor industry boards. In 2003, Governor Frank Murkowski appointed him to the Board of Trustees of the Alaska Permanent Fund Corporation.