ATHLETE – West Anchorage High School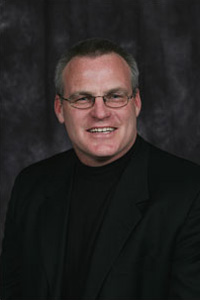 A West Anchorage High School athletic standout, Rocky Clever was a premier football player. He graduated from high school in 1977 after a highly decorated career in football, basketball and American Legion baseball. Rocky excelled as the quarterback for a successful West Anchorage Football Team. He led his team to the state title in 1975 and to conference titles in basketball in 1976 and 1977. He was named all-State QB and as a junior and all state as a QB and safety in his senior year. He was the MVP for his school in 1977. During his high school career he lettered nine times.
After high school, Rocky attended the University of Montana and distinguished himself as a tailback. As a sophomore and a junior, Rocky received the Terry Dillon Award as the outstanding offensive back. He was known as the quadruple threat; he could run, kick, pass or catch. Because of his versatility, he played multiple positions for Montana. He suffered an injury during his senior year but recovered to return for another season at Montana. He set a career rushing record of 2,238 yards and held that record for 20 years. He was on the Big Sky All Conference Team in 1981 and has been enrolled in the University of Montana Hall of Fame.
The New York Jets drafted Rocky in 1982. He played seven years in the National Football League. He currently lives in New Jersey.