ATHLETE – Austin Lathrop High School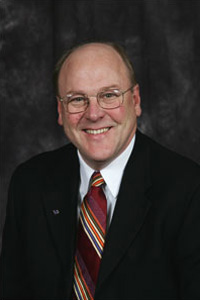 Most of us recognize Gary Wilken as a prominent State Senator from Fairbanks. He is a leader in the State of Alaska and supports education and youth activities as part of his work. However, during his high school career at Lathrop, he was better known as "Mr. Basketball". He graduated from Lathrop High School in 1964. He led Lathrop to a State Championship in 1964. He was named to the All State Tournament Team twice. After high school, he attended Oregon State University on a basketball scholarship. He was one of the first Alaskans to receive a Division I Basketball scholarship. In 1993 he was appointed to the Oregon State University Sports Hall of Fame Team. He received a BS and MBA degrees form OSU.
Gary was elected to the Senate in 1997. He has been active in the Fairbanks community serving on many boards and committees. Notably, he has maintained an active interest in youth sports serving on the Fairbanks Youth Sports Board since 1981. He also was president of the Lathrop Basketball Boosters from 1987-89. He has received several awards including the University of Alaska Fairbanks Business Leader of the Year in 1995.