ATHLETE – East Anchorage High School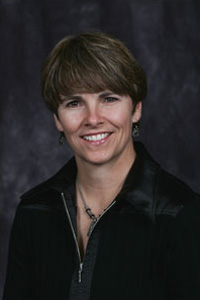 During the "Haines" era, cross-country running and skiing had Betsy's name at the pinnacle. She was an undefeated state champion in running from 1973-1977. She is a graduate of East Anchorage High School. She also won multiple state titles in several track and field events. Betsy holds the longest standing Alaska high school track record, which was set in 1976. Although not a high school sport at the time, she also excelled in tennis and competed on a national level.
Betsy is best known for her skiing accomplishments. She was named to the United States Ski Team at the young age of 15. She competed in the Junior World Championships and became the U.S. National Champion at the 20K distance in 1980. Betsy competed for the United States as a member of the Lake Placid Olympic Team. After the Olympics, she turned her attention to collegiate competition and raced to NCAA All-American titles in 1981 to 1983. Her last competitive event ended by winning the National Ski Marathon Ski Circuit in 1987.
For the last fifteen years, Betsy has been employed at Alyeska Pipeline Service Company. She has continued to excel at her work and in her community. In 2004 she was selected as one of the 10 Women of Achievement. She is a leader among professional women and champion for diversity. She encourages young people to pursue careers in math, science or engineering. She has organized math and science nights in Anchorage schools, participated in junior achievement and Girl Scouts on behalf of Women Engineers.