ATHLETE – West Valley High School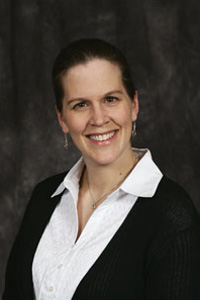 Aelin started her cross-country skiing experiences in rural Alaska on the frozen Bering Sea. By high school her family moved to the Fairbanks area where she attended West Valley High school. She graduated from West Valley High School in 1992. During high school she became an avid ski competitor. She was the Alaska High School Cross-Country Skimeister in both 1991 and 1992.
After high school, Aelin continued to participate in skiing. She attended Northern Michigan University and majored in Economics. She competed in the Junior Nationals between 1992-1998 earning 5 gold and 4 silver medals. In 1993 and 1994, the U.S. Ski Association ranked her as the number one Jr. Female Skier in the Nation. Aelin competed as a member of the World Cup Nations Group, Europa Cup Travel Team, and the World University Games. She placed second and third overall in the North American Sprint Championship. She took a break from skiing and worked as stock trader in Milwaukee, Wisconsin. After four years, She realized that she still wanted to compete. She quit a very lucrative job to pursue her dream, the Olympics. During the next 15 months, she trained and fought her way back. By the end of the National Championships she was the fourth-ranked US women and made the Olympic team. She retired from skiing in 2005.
Aelin is still contributing to the crosscountry skiing programs by participating in workshops and trainings with local high school teams and the Nordic Ski Club in Fairbanks.