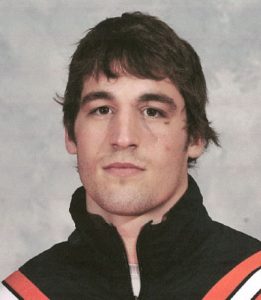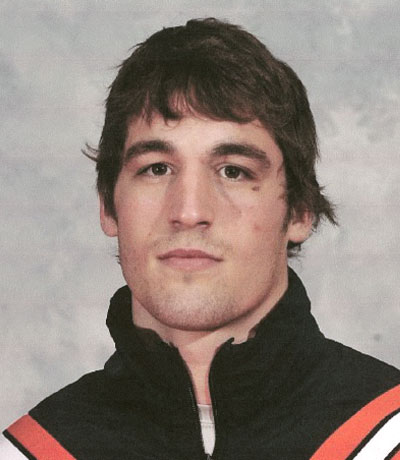 Athlete – Chugiak High School
2007 graduate of Chugiak High School – An outstanding wrestler, Byers was a four time state placer (second place 125 lbs. as a freshmen/fourth place at 140 lbs. as a sophomore) winning state championships both his junior (171 lbs.) and senior years (189 lbs.). Long time wrestling coach, Mark Faller once stated "Cayle's ankle pick is one of the best if not the best in the world." Byers also won the prestigious Reno Tournament of Champions and was ranked #6 in the nation by Intermat his senior year. "Cayle Byers is inherently a young man of honor, integrity and strong work ethic and his accomplishments reflect this", stated one of his former coaches. Byers graduated high school with academic honors.
Byers went on to wrestle for George Mason University qualifying for the NCAA Division I tournament as a freshmen and sophomore. After transferring to national power Oklahoma State, Byers earned All-American honors after placing third in the 2012 NCAA Division I wrestling tournament. This was the highest NCAA Division I placement ever for an Alaskan wrestler. Afterwards, Byers went on to wrestle internationally and qualified for the U.S. Olympics Team trials in 2016.
In 2016 Byers retired from wrestling and returned home to Alaska. Byers' wrestling career came full circle in 2017 when he started coaching with the Chugach Eagles Wrestling Club, where Byers started wrestling at age 6 and continued through high school. Coach Dan Bailey states, "It's so important to get that collegiate level of expertise. The stuff those guys bring back to the club is super valuable. Seeing the things Cayle Byers brings to the room — that's next-level stuff." As stated by longtime, Chugiak coach and supporter Tom Huffer Sr. "You made all of us in the wrestling community in this state proud. Congratulations to Cayle, his parents and his family."